Date and Time
Tuesday Jun 22, 2021
5:30 PM - 7:00 PM CDT
Fees/Admission
Free for Chamber Members
Website
Contact Information
Please contact your Morgan Stanley Financial Advisor if you have any questions.

Description
In the Spotlight with Tan France, Style Icon and
Co-Host of Netflix's

Queer Eye
Leaders come in a variety of fashions.
They can be bold, complex, muted or straightforward. They can be functional, aspirational, technical — even avant garde. Leadership comes in a variety of styles, and as Tan France, the witty wardrobe wiz on the Emmy-winning Netflix series

Queer Eye

, says, "Style is for everyone."

A beacon of acceptance, humor and radical compassion, Tan shares empowering lessons on creativity and innovation, diversity and inclusion, and what it takes to break down barriers to foster human connection and acceptance. He provides a unique perspective on the happiness found in being yourself.

Tan inspires hope amongst many communities impacted by racism and bullying. We are pleased to host this conversation as a part of the Firm's celebration of PRIDE month and our commitment to diversity and inclusion.

The discussion will be moderated by
Jennifer Westpfahl, Managing Director, Morgan Stanley Wealth Management Field Strategy.
Date

Tuesday, June 22
5:30 PM ET

We encourage you to join the virtual event 5-10 minutes prior to the start.

Please contact your Morgan Stanley Financial Advisor if you have any questions.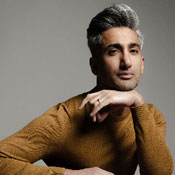 Beloved style icon Tan France is renowned as the witty wardrobe wiz leading the charge in the fashion department on the Emmy-winning makeover hit and Netflix re-boot

Queer Eye

. Tan's signature warmth and uplifting spirit showcase how a makeover is much more than just new clothes; it's an opportunity to empower people with real-life issues to feel and be their best.
In the past few years Tan has emerged as a titan of virtual content. His trademark humor and radical compassion are on full display across a growing list of forums including

Dressing Funny

on Netflix,

Style for Everyone

on MasterClass, and two projects launched during the COVID crisis:

Makeover With Tan

on YouTube, which recognizes and rewards the efforts of essential workers, and

Boost My Business

on Facebook Watch, which aims to help small businesses recover from the economic impact of the pandemic, embrace digital tools and thrive in the new normal.

In his heartfelt funny and touching

New York Times

-bestselling memoir

Naturally Tan

, he reveals what it was like to grow up gay as part of a traditional South Asian family, and as one of the few people of color in South Yorkshire, England. Tan describes his journey to becoming a fashion guru―and the first openly gay South Asian man on television.

During the pandemic, Tan leveraged his platform to address the sharp spike in cases of bullying and racism against the Asian American and Pacific Islander (AAPI) community by joining the Advisory Council of the national nonprofit Act to Change. A committed educator devoted to breaking down barriers and fostering human connection and acceptance, Tan also serves as host of Act to Change's anti-bullying workshops and series of virtual school visits for 6th-12th graders called

Homeroom x Tan France

, which launched in December 2020.

Tan currently resides in Salt Lake City, Utah, with his husband, Rob France, a pediatric nurse and illustrator. The pair recently announced on Instagram that they are expecting their first child, a baby boy, this summer.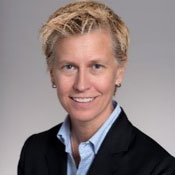 Jennifer Westpfahl
is a Managing Director at Morgan Stanley and the Head of Asset Retention and Recovery. Her team is responsible for Wealth Management Field engagement and adoption in proactive asset recovery and retention efforts. She is a past Co-Chair of the Women's Employee Networking Group, an alumnus of the National Diversity Council and a Maker@Morgan Stanley.
Jennifer started her career as a sales assistant with Lincoln Investment in Charlottesville, Virginia before moving to New York City where she worked at NYLIFE Securities. She joined Morgan Stanley in 2004 where she has held various leadership roles within Corporate Headquarters as well as Regional and Divisional Field Management, in California and New York.
Jennifer holds her Bachelor of Business Administration from the University of Central Arkansas and her Executive MBA from Pepperdine University. Jennifer's passions reside in travel, being outdoors and giving back.